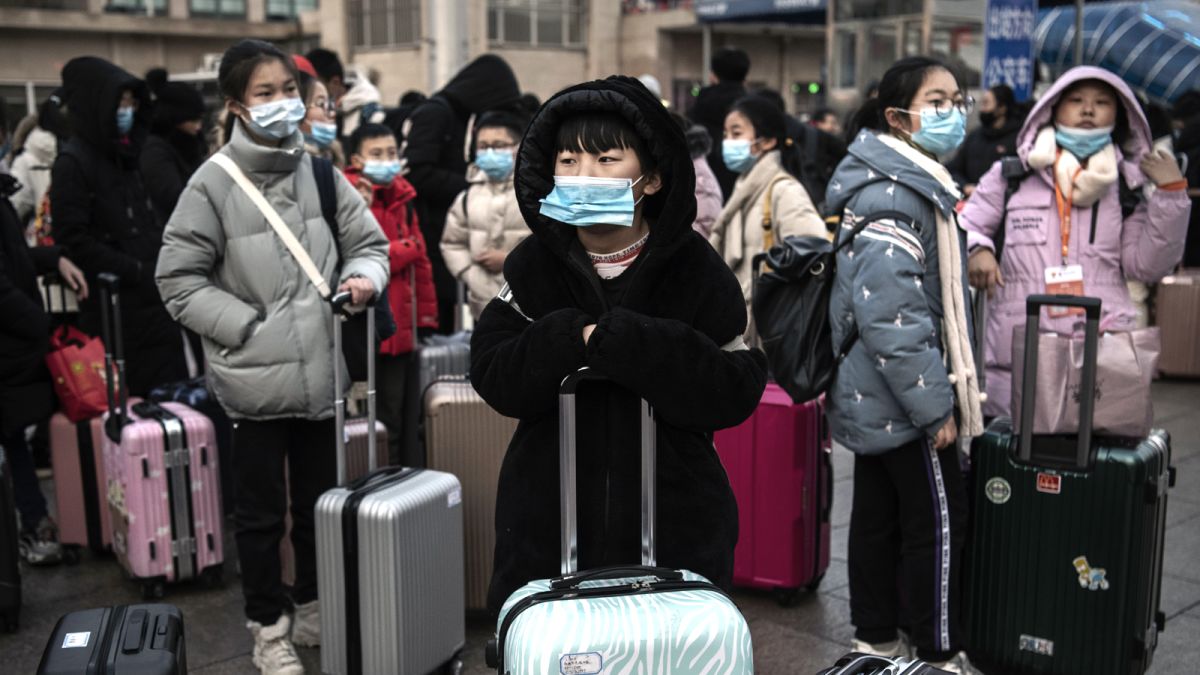 The city of Wuhan, China is home to over 11 million people. Capital of the Hubei state, it is a major transportation and commercial hub. However, at this point in time, the entire city is under lockdown, with transport and travel completely on hold. Recently, the world has been struck by the Wuhan virus outbreak that has already claimed thousands of lives around the world.
For the past few months, the world has been doing its best to combat the COVID-19 virus. And Singapore is no exception. Due to the rising number of cases each day, the government has been implementing several measures to avoid widespread infection. 
All schools in Singapore now enforce their students to take their temperature more than once a day and even allocate certain times to allow students to wash their hands. Many mass activities like assemblies and inter-school competitions have been cancelled. Many of these new measures have unfortunately impacted much of our daily school lives. However, much of these advisories, like wearing a mask when one is sick, can help effectively combat the spread of the virus. One measure many schools have recently taken is to avoid the use of air-conditioned rooms. This is because the coronavirus spreads easily in cold conditions. Thus, it exposes anyone who uses the air-conditioner. Despite these extensive safety measures, some Singaporeans have not adapted well to these changes.
A mere two hours after the DORSCON (Disease Outbreak Response System Condition) level was raised to Orange, videos circulated on social media showed desperate Singaporeans in supermarkets emptying shelves of rice, noodles and even toilet paper, causing large queues. The outrage caused by unreasonable Singaporeans caused NTUC to put restrictions and rations on the amount of food a person could buy. Prime Minister Lee Hsien Loong even advised the public that it was not necessary to stockpile and to remind everyone that the situation was currently under control.
Despite the outrageous responses shown by some citizens, there are others who are harnessing the spirit of unity. Several NUS and NTU students went out of their way to deliver food to fellow students who were on LOA (leave of absence) after returning from China, which required them to be on quarantine for 14 days. These acts of kindness showed the positive side of some Singaporeans. Instead of only caring for ourselves, we can extend our help towards others in the community.  
Singapore has had its fair share of dangerous viruses eg. SARS and the Zika Virus. However, I believe that despite the danger of these infectious viruses, the Ministry of Health has placed intense measures to securely defend this virus from spreading within the community. These two contrasting situations show two very different ways of how Singaporeans around the island have reacted to the COVID-19 virus. What exactly should the right approach be? I believe that it is irrational to stockpile on food and basic supplies. Instead, we should be more mindful of our own personal health and that of others. If we all maintain a positive spirit, we will no longer fear the virus and we can face it together as one community.
References:
https://www.todayonline.com/singapore/wuhan-virus-timeline-how-deadly-virus-spread
https://www.straitstimes.com/singapore/key-measures-taken-by-singapore-government-to-fight-spread-of-wuhan-virus
https://www.straitstimes.com/singapore/health/coronavirus-fairprice-chief-urges-calm-amid-panic-buying-of-groceries-singapores
Rachel Lie
4 Purity